"Dreamcatcher" is a large installation that fills a large part of the ground floor of the museum, a breathtaking metal-clad 2019 sculpture/building in the city of Krems at the Danube in Austria.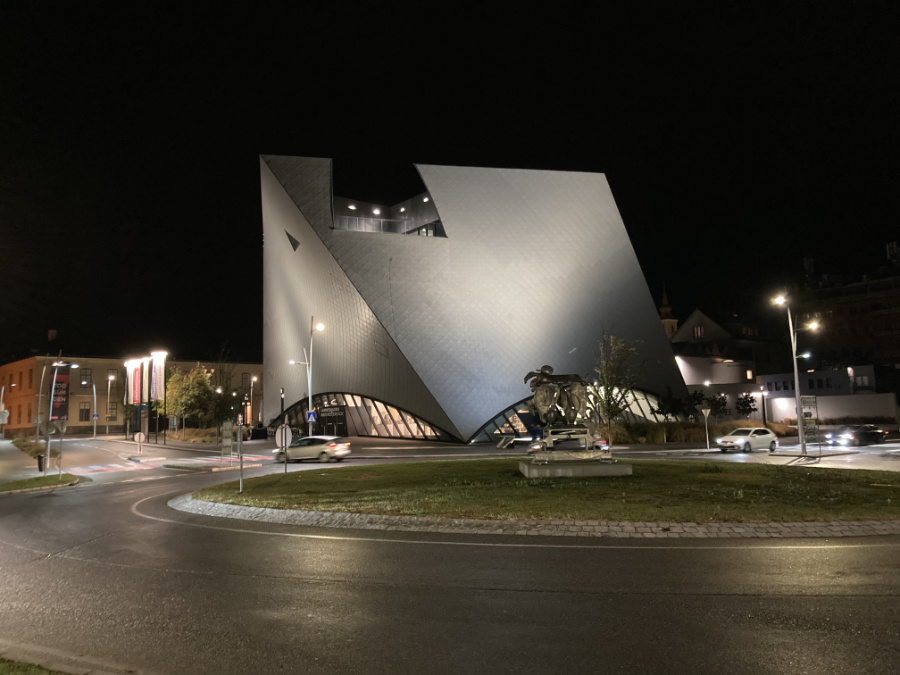 The artist uses large paper sheets and glass fiber tissue to impose a gentle poetic rhythm on the vast exhibition space. Spectators can sit down or walk across the room, along the flowing arches of glass fiber tissue or following the tunnels created from ripping out inner parts in the layered paper sheets.

Changing daylight and artificial light create subtle hue gradients in the paper stacks. The organic and the technical are equally present in this striking installation, a giant filtering array for visitors´dreams.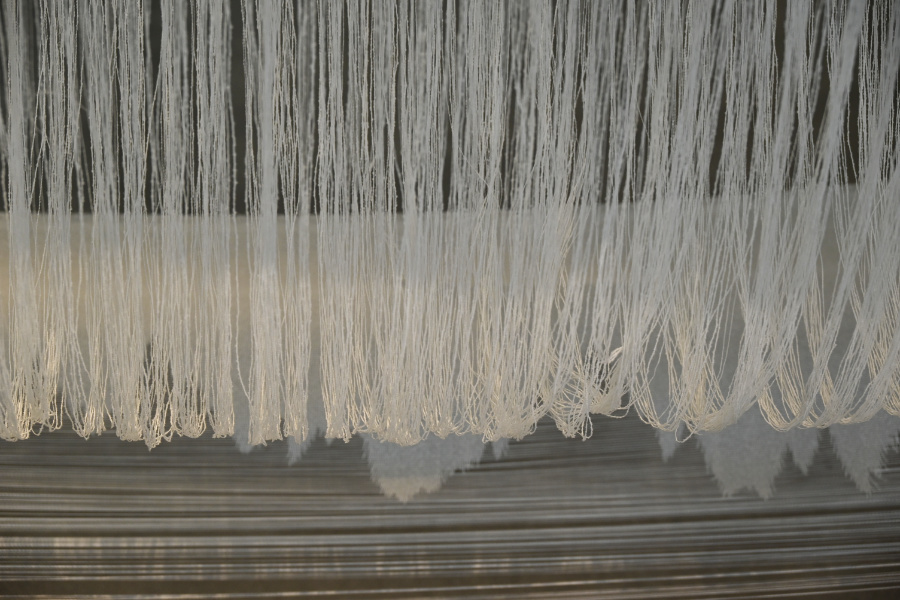 Angela Glajcar, a German artist, initially worked using heavy materials such as metal and wood and later became fascinated in paper. In the video interview about this installation (in German, subtitles available) she talks about her work and her thoughts behind this installation.
Other worthwhile exhibitions in the museum include a solo show of the Swiss artist Frenzi Rigling who occupies the top level of the building.
Photos/video shown by permission.