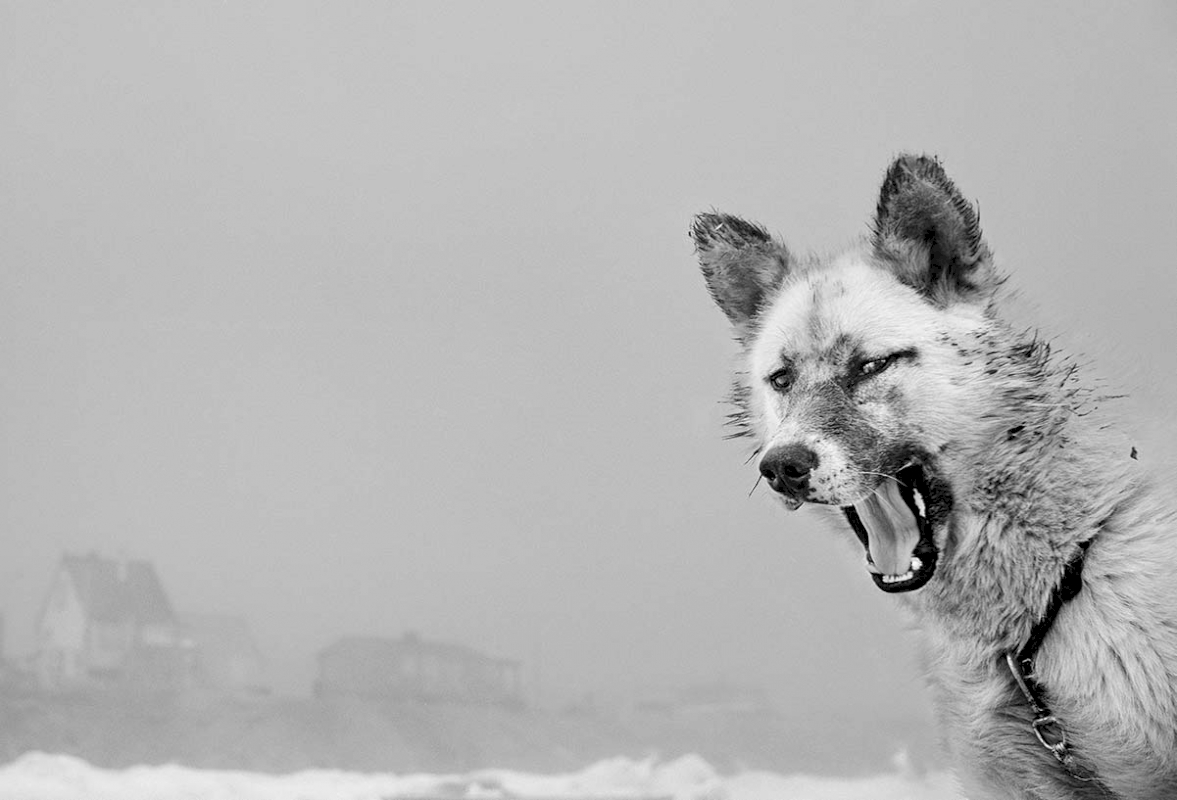 Weather-tanned faces of the north, maniacally-barking sled dogs in the fog, dramatic iceberg landscapes, near-abstract images of snow surfaces and floating ice. Everything is in crisp and clean black-and-white in this exceptional exhibition of the icelandic photographer Ragnar Axelsson in the Kunstfoyer of the Insurance Chamber, Munich, Bavaria.
These photos show a profound passion for life in the far north and the people living there. Some of the images have a raw energy which hits the viewer right in the face. In others it is majestic nature in all its quiet grandeur. And after all, all of this may all too soon melt away.
Only rarely the sense for classical painting-like compositions of the photographer goes astray when the scenery seems a little too staged like from a fantasy movie.
The exhibition runs until April 18, 2022. If you can't make it, there is a 360° virtual tour available. More is to be found on the photographer's website.