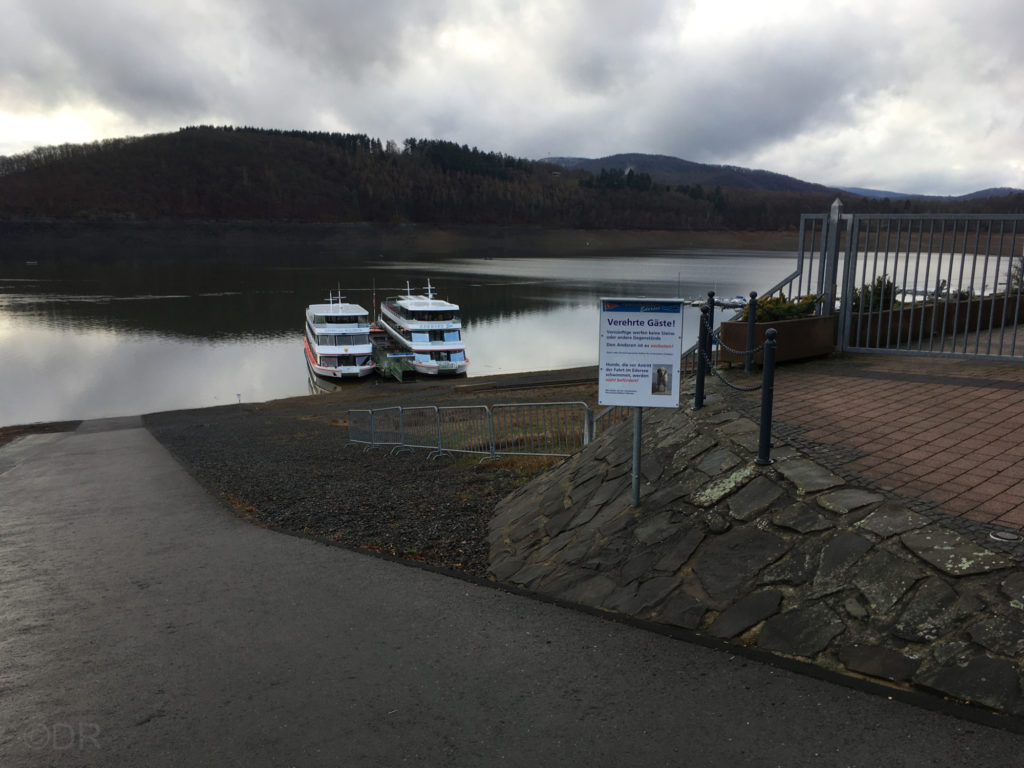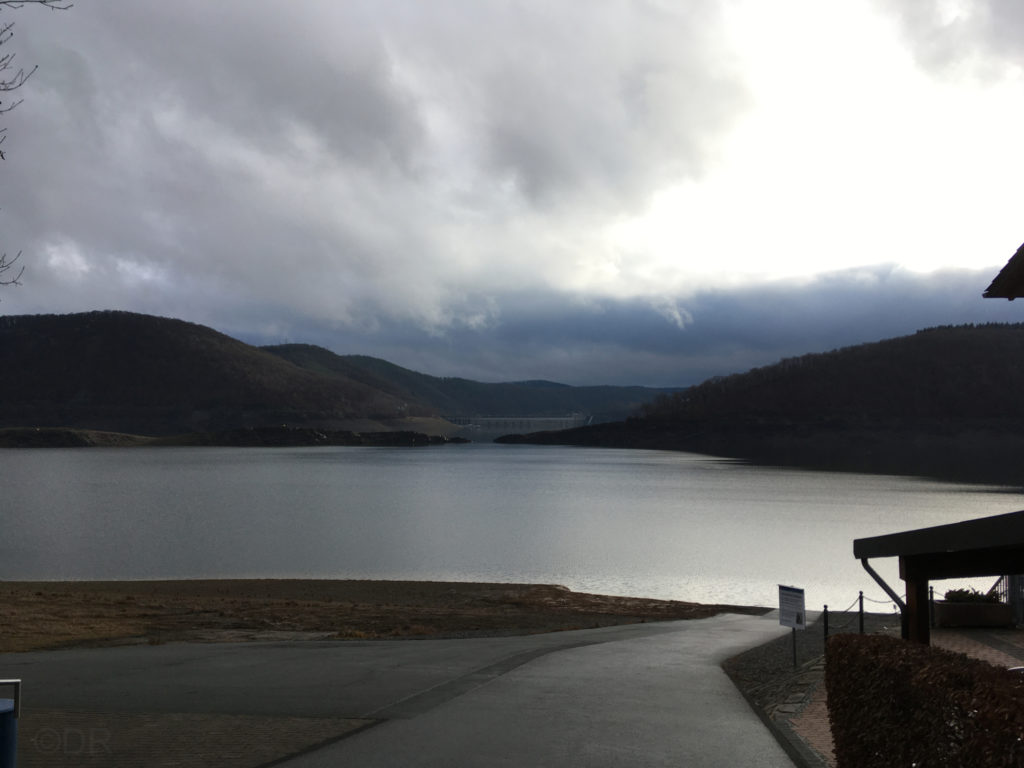 At the end of December 2020, in the middle of what the Germans commonly called "lockdown" (using the English word), with all shops and hotels closed, we took a trip to the Edersee, a barrier lake in the region of Nordhessen, close to my hometown.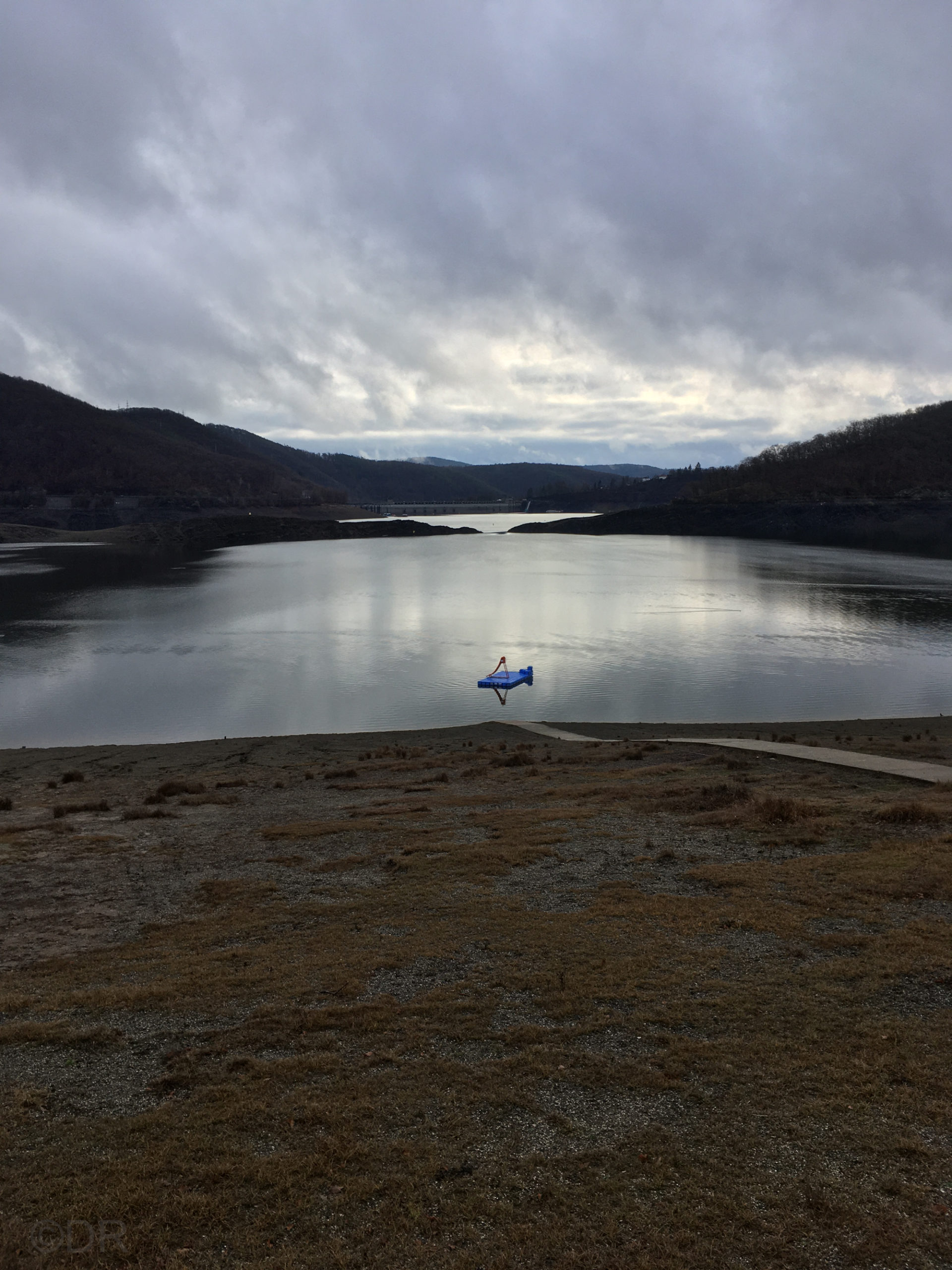 This lake meandering through the Kellerwald mountains is held by a dam which was constructed between 1908 and 1914. Local lore recalls the loss of several villages inundated during the construction, the remnants of which become evident at low water, as well as the bombing of the dam in the second world war, using specially-constructed bombs bouncing on the water surface.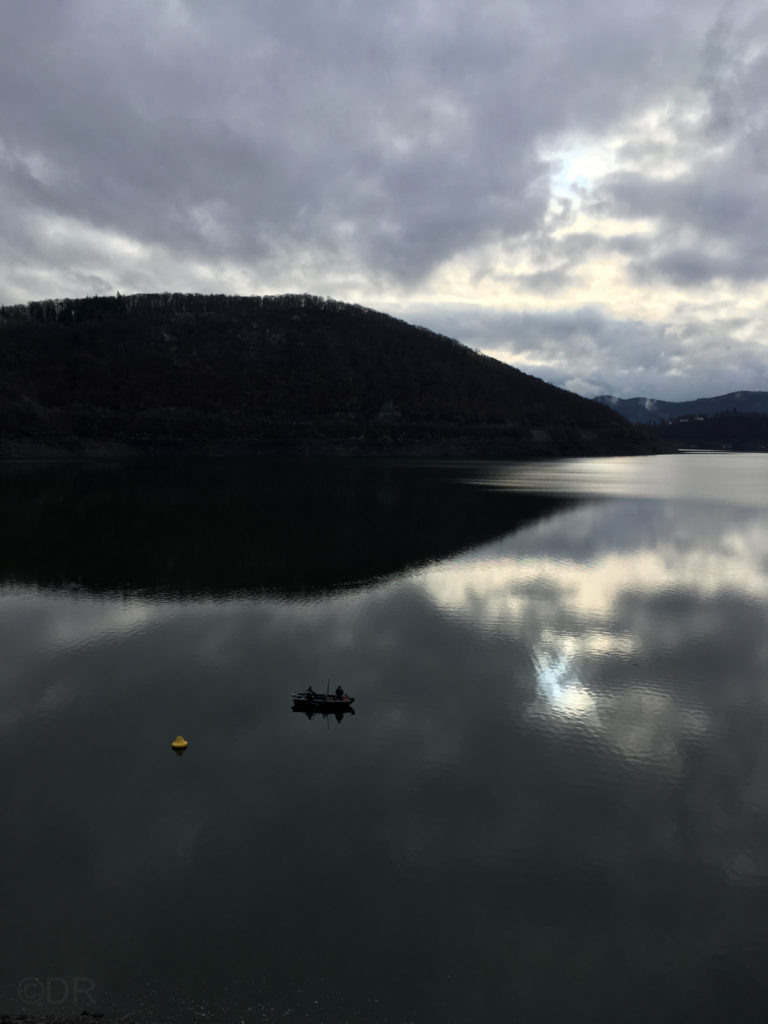 During the summer the Edersee area is usually bustling with tourists, sailing and swimming, hiking in the nature reserve extending from the southern rim. At our visit, however, there was an eerie silence, accentuated by the low water letting appear the naked seafloor. Boats and ferries as well as a float with a slide on it, bobbed idly at the banks. A boat carrying two lonely fishermen.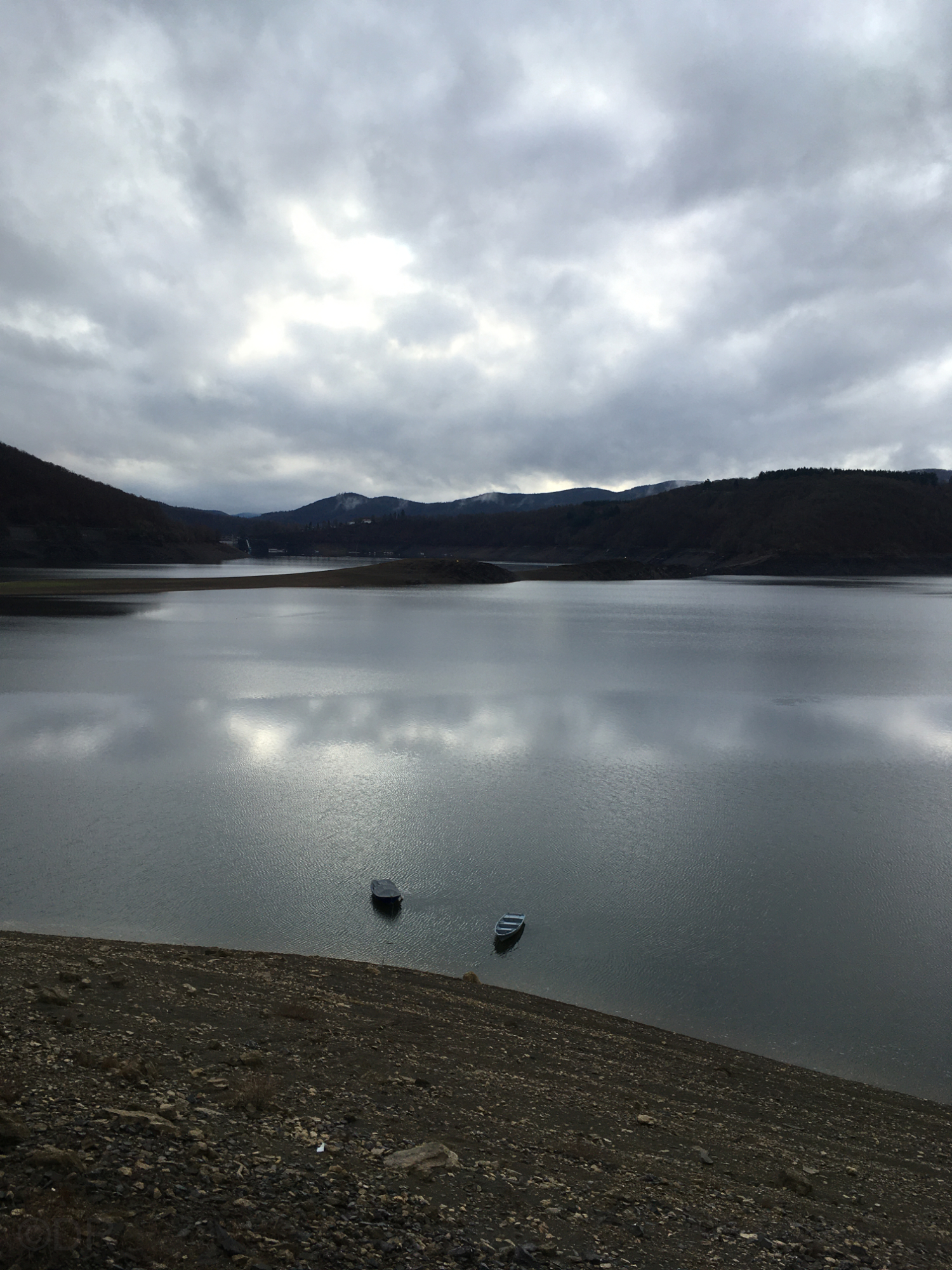 The absence of colour, the silvery surface of the remaining water created a strange atmosphere which I later tried to catch in a photo composition.